CALIFORNIA
"THE WINE STATE"
WINES CRAFTED TO ENJOY
Produced by the iconic 'House of Big Wines', LYNX wines is the result of a very close cooperation with local Californian wine producers. House of Big Wines is responsible for delivering award-winning and great tasting wines of the highest quality. We believe you're only as good as the person next to you, so it's all about a team effort here at LYNX. And we pride ourselves on producing wines with individual personalities that introduce our consumers to the best of Californian wine.
We utilize modern winemaking innovations with traditional craftsmanship; it is this combination of timeless processes and modern technology that produce the sustainable, award-winning wines on your table.
Our close-knit team of winemakers ensure that the most rigorous quality controls are upheld during the production, from vine to wine. We carefully monitor the vines and pick the grapes at the optimal moment to enhance flavor intensity and quality – this close connection with the land yields the characteristic LYNX taste that you've come to know and love.
OUR ORIGIN
Do you want to know more about our grapes, our winemaking and our beloved wine region, then this is the page for you.
Nestled in the rolling hills of California's wine region are some of the world's most fruitful vineyards, it's in these soils that a wide variety of grapes grow – each with unique characteristics and flavours. It's therefore, no coincidence that we chose to produce our wines here.
Currently, Californian vineyards produce more than 90 percent of all U.S. wines, and if California were a country, it would rank fourth on the world's wine-producing leader board behind France, Italy and Spain. We take satisfaction that when it says "California" on a bottle of LYNX, then you know that 100% of the grapes used to produce that bottle were grown in California.
California has a rare climate and geography that is perfect for making wine. Its Mediterranean-like environment leads to warm summers and exceptionally mild winters. With the Pacific coast to the west and mountain ranges to the east, California's wine region experiences many localised micro-climates, which allows for so many varieties of grapes to grow.
The hot and dry part of the wine region is particularly well suited to growing the Petite Sirah, Zinfandel and Chardonnay grapes, meanwhile the Pinot Noir grapes thrive in the slightly cooler growing areas of the region. It's this versatility that allows us to produce the distinctive LYNX wines that we love!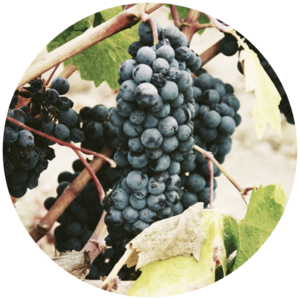 PETITE SIRAH
The Petite Sirah grape is the hero in many of our LYNX wines. A popular but rare grape variety, Petite Sirah grows on only a few thousand hectares of vineyards worldwide – the majority being in California. Petite Sirah has deep rich flavours and aromas of blueberry, chocolate, pepper and spice. Its high tannins and acidity make it perfect for ageing. The 'Petite' in the name refers to their small, intensely colored berries and the 'Sirah' part is not be confused with the grape variety 'Syrah'.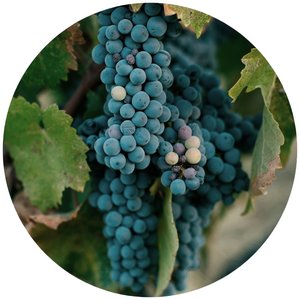 ZINFANDEL
Zinfandel (also referred to as Primitivo) is grown in over 10% of Californian vineyards and is a black-skinned grape known as the "US own grape" even though it has an ancient Croatian origin. California's warm climate is ideally suited to growing bold Zinfandels which are fruit-forward and rich with vibrant flavours of blackberry and dark cherry.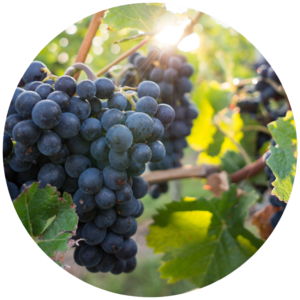 PINOT NOIR
Pinot Noir is a light-bodied red grape, characterised by higher acidity with a soft, smooth, low-tannin finish. The Californian variant is bigger and more fruit-driven than its French counterpart, with primary notes of dark berries, strawberries and touch of spices. Pinot noir is often considered among the most expensive wine in the world.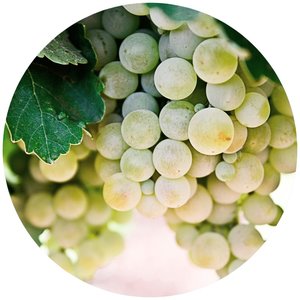 CHARDONNAY
California's most grown grape is the adaptable and versatile Chardonnay. In this warm climate Chardonnay often has tropical fruit characteristics. Chardonnay wines are given shades of butter and vanilla from their time in oak, where the Chardonnay develops a rounder more rich flavour with a medium to low acidity. As such, Chardonnay really allows the winemaker to express their individual style.