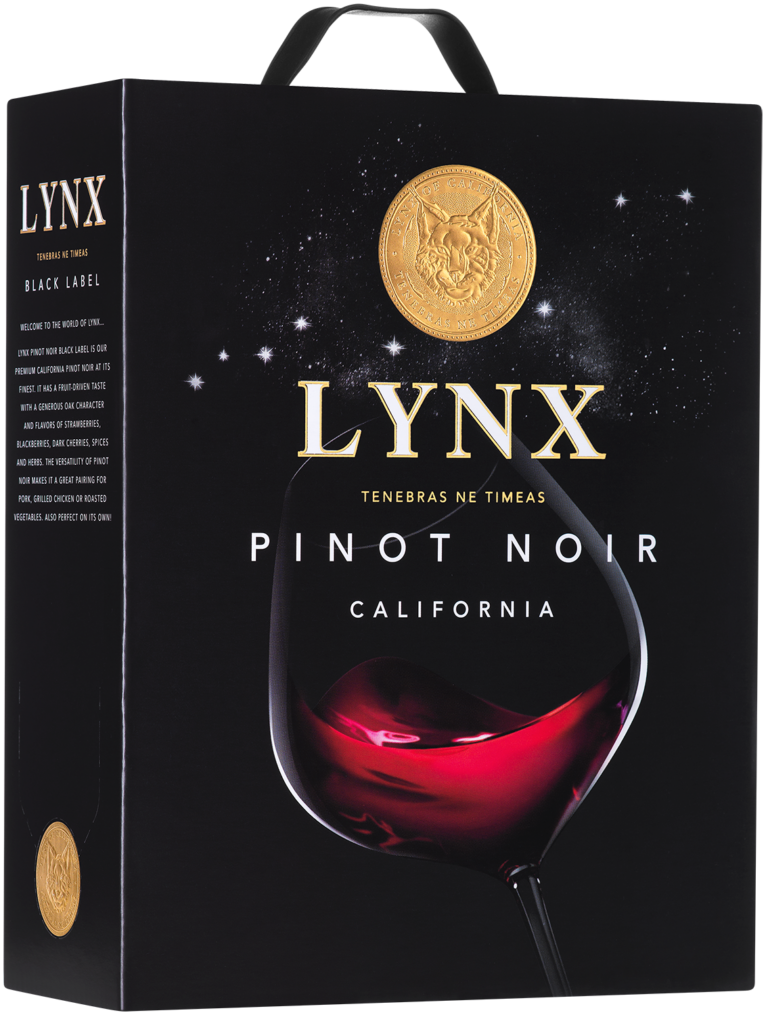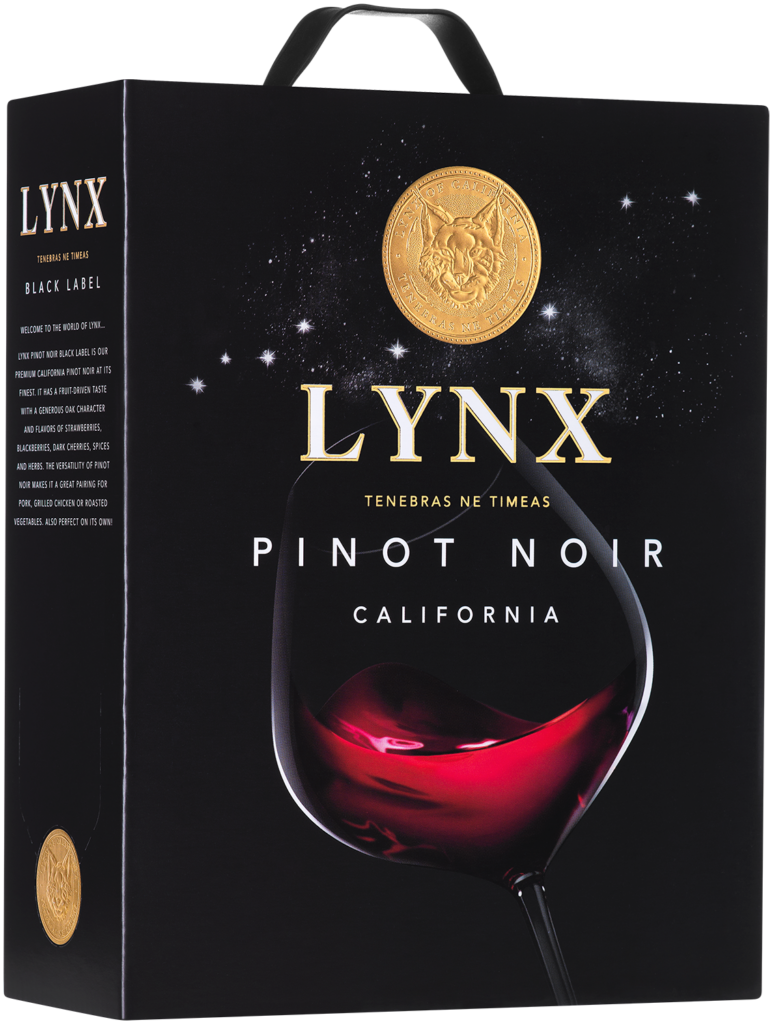 Black Label Pinot Noir
Black Label Pinot Noir is a popular premium wine with big and elegant flavour. With wonderfully berry tones, clear barrel character and soft tannins and a fresh acidity, this is an excellent companion wine with a round, fine aftertaste that sits in. Black Label Pinot Noir is an exceptional wine that has a fruit driven taste and generous oak character, with notes of strawberries, dark berries, spices and herbs. Our Black Label Pinot Noir is a world-class wine that is accentuated by its long, smooth finish. Because, great taste is always right!
A fine example of Californian Pinot Noir in a climate-friendly box that can (and should) be enjoyed in all situations.
Oak Barrel Character

Premium Pinot Noir

California

Rating 5/5
Food Pairing
Beef
Cheese
Chicken
Deer & wild game
The wine is great to enjoy for a barbecue dinner with ribs, chicken or a piece of meat. Also suitable to enjoy on your own with a bowl of chips.
Taste description
A delicious Pinot Noir with fruity notes of strawberries, blackberries, fresh herbs and a light spice, along with a generous roasted barrel character.
Region of Origin

USA, California

Grapes

Pinot Noir

Vintage

2019

Alcohol %

13,5%

Sugar

0,6 g/100ml

Size

3000 ml

Producer

House of Big Wines